Training & Resources
The Office of the Vice-President for Research Training and Development program offers grants management training through Grants Management Training 100 (Learning Central - GMT100). This module is for Main and Branch campus principal investigators (PIs), co-principal investigators (co-PIs), and administrators on a contract or grant award. Topics covered include regulations, policies, and procedures that pertain to the sound management of sponsored projects.
[Note: HSC employees should contact the HSC Office of Research (email: HSC-OfficeofResearch@salud.unm.edu) for HSC's schedule of training and educational classes.]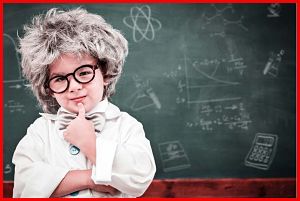 Training & Development
---
Each new research investigator at UNM must complete this training as part of his/her grants management training prior to beginning research. This training is required for researchers involved in the U.S. Department of Energy (DOE) research.  This training, along with the NIH FCOI training, is required for researchers involved in the U.S. Public Health Service (PHS) research. The training must be renewed every four (4) years.
This training must occur prior to engaging in any Public Health Service (includes NIH) funded grant or contract. The training must be renewed every four years after the initial training or when warranted by other circumstances, such as non-compliance. (Note: the FCOI training link may not work well on a smart phone.)
Authorship Guidelines
University of New Mexico Authorship and Dispute Resolution Procedure [pdf]
Additional Resources
---
The Industrial Security Department is responsible for helping faculty and staff with the security measures necessary to safeguard classified, sensitive, and export-controlled information. Export control laws are federal regulations that govern how certain information, technologies, and commodities can be transmitted overseas to anyone — including U.S. citizens — or to foreign nationals on U.S. soil.
Biohazard Compliance for Research protects non-vertebrate animals, oversees research involving recombinant DNA, biohazards, and selective agents, and helps secure the requisite licenses.
Radiation & Laser Safety oversees use of radioactive materials and lasers in research, provides necessary training, and helps procure requisite licenses.
Animal Care & Compliance, accredited by the Association for Assessment and Accreditation of Laboratory Animal Care, oversees research with animals and animal facilities.
The Department of Environmental Health & Safety (EHS) manages the unique risks of each department at UNM. Risks run the gamut from the meticulous management of thousands of hazardous materials and chemicals in research laboratories, to insuring against lightning strike damages at UNM golf courses
(enforced by Biohazard Compliance Office and Risk Services)